Purvanchal Institute of Dental Sciences
The Purvanchal Institute of Dental Sciences, GIDA, Gorakhpur is a prominent mile-stone in the field of professional education under-taken by Shree Rama Educational Society, a leading educational society in the state of Uttar Pradesh. The society has been established with the prime aim of imparting value-based quality and career oriented professional education for the well being of society as a whole.
The other educational institutions managed by the members of management committee are Institute of Technology & Management, Institute of Pharmacy, Institute of Technology especially for Women, Vikas Bharti School, all located in the vicinity of Gorakhpur.
The overall functioning of the institute is managed by a team of well-known personalities who have excelled themselves in the field of law, dentistry, industry, organizational capability and management skills.

Recognized by the Dental Council of India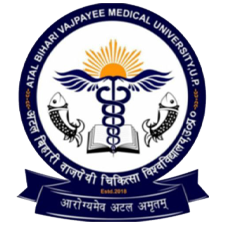 Atal Bihari Vajpayee Medical University, Lucknow